Summer is the Perfect Time to Enjoy West Valley's Food Scene and Events! Check it Out!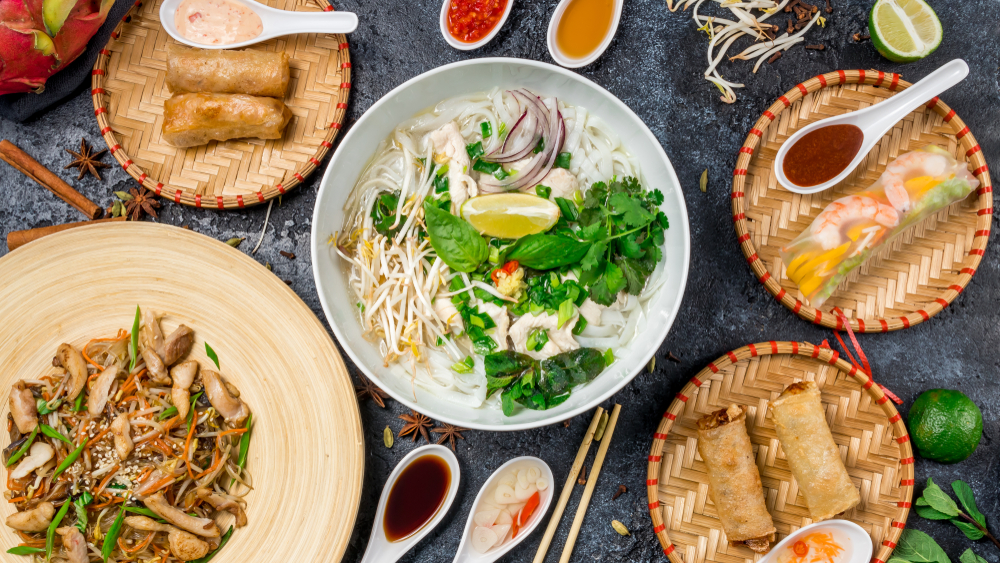 If you're lucky enough to be in West Valley City, Utah, for the summer, get ready for a season of fantastic dining and entertainment. Nestled in the Salt Lake Valley between the Wasatch and Oquirrh mountain ranges, breathtaking naturescapes and outdoor activities abound, but so do metro-centric amenities. Visitors and residents enjoy world-class music venues, live theater, special events, and unique "passport to the world" restaurants at their doorsteps. The Salt Lake Valley has emerged as a major commercial and cultural center for the intermountain U.S. west region and is becoming increasingly popular as an alternative to crowded Pacific destinations. Summer is the perfect time to get out and experience it all!
"Passport to the World" Dining
West Valley City is a cultural melting pot, and it's reflected in the City's diverse array of eateries. The food scene in West Valley City is eclectic, creative, and satisfying, featuring locally sourced ingredients and an attention to detail. On a warm summer night, you can sample Korean, Middle Eastern, Vietnamese, Mexican, Peruvian, and Japanese cuisines, to name just a few and take advantage of relaxing patio dining. Peruse some tasty choices here and plan your weekend.
Speaking of al fresco dining, food trucks are back at the Fairbourne Station Promenade for the "Hump Day Buffet" on Wednesday evenings from May through August from 5:30 p.m. until dusk. Enjoy delicious food and live entertainment, perfect for the whole family. Check out the entertainment schedule! There's live music, magicians, yard games, Scales and Tails Utah, crafts, and more, and you can't beat free parking in the garage on Market Street!
West Valley City Farmers Market
Farmers markets are an event and a great place to grab scrumptious eats rolled up into one. Starting July 7th and running through October 13th, you'll find the West Valley Farmers Market serving up fresh, locally grown produce, ready-to-eat food, entertainment, and handmade goods every Thursday night from 5–9 p.m. in Centennial Park. Also featured will be the Power of Produce kids program, giving kids an opportunity to learn about our local food system and purchase fresh fruits and vegetables.
Events and Entertainment
West Valley City has world-class venues that are hopping all year long but really shine during the carefree months of summer. Find the calendar of upcoming city events here.
Maverik Center, designed by the world's premier arena architect, is the gem of the Salt Lake Valley right here in West Valley City. Maverik Center combines the modern amenities of a large arena with the service and intimacy of a small theater. The unique theater configuration within Maverik Center can accommodate audiences as small as 3,700, while a crowd of 12,000 can be just as comfortable in the main arena. On tap for this summer are a bevy of concerts and even a U.S. Classic Gymnastics event. Check out all of the upcoming offerings here.
Utah Cultural Celebration Center is West Valley City's multipurpose venue for weddings, musicals, corporate events, and art exhibits. The outdoor amphitheater hosts the annual free Summer Concert Series. This series, produced since 2004, has seen local favorites as well as national and international touring artists in a wide variety of genres. Look over this year's schedule to see what might appeal to your tastes, and don't forget to visit the visual art exhibits as well. The UCCC is also a great place to volunteer, and summer is a great time to get involved.
West Valley Performing Arts Center has a long history of community theater, and in 2019, it launched a professional theater program. Peruse the entire WVPAC 2022 season here, and get ready to be wowed by the musical comedy "In the Heights" this summer!
USANA Amphitheatre is Utah's foremost music venue, designed and built especially to bring the very best experience to each and every visitor. Renowned artists make this a stop on their world tours, and this summer is no different. Explore their upcoming events and choose one of the 13,000 to 20,000 lawn seats or one of the 7,000 reserved seats for your evening of entertainment.
While the previously mentioned venues entertain the region all year-round, Redwood Drive-In Theatre supplies the quintessential summer experience on Friday and Saturday nights in the spring and switches to showing movies seven nights a week starting June 3rd. Pick out your next blockbuster movie night here.
Summertime and the living is easy. Get out and enjoy all that West Valley City has to offer!
West Valley City Economic Optimization Department
The centrality of West Valley City, Utah's second-largest city, delivers exceptional convenience coupled with a desirable cost of living and economical cost of doing business. See what we can do to help you expand or advance your business today! Contact us at 801-963-3345 or follow us on LinkedIn and Facebook to see our City's recent projects.