WVC RDA Business Golf Classic: An Appreciation Event for Our Business Partners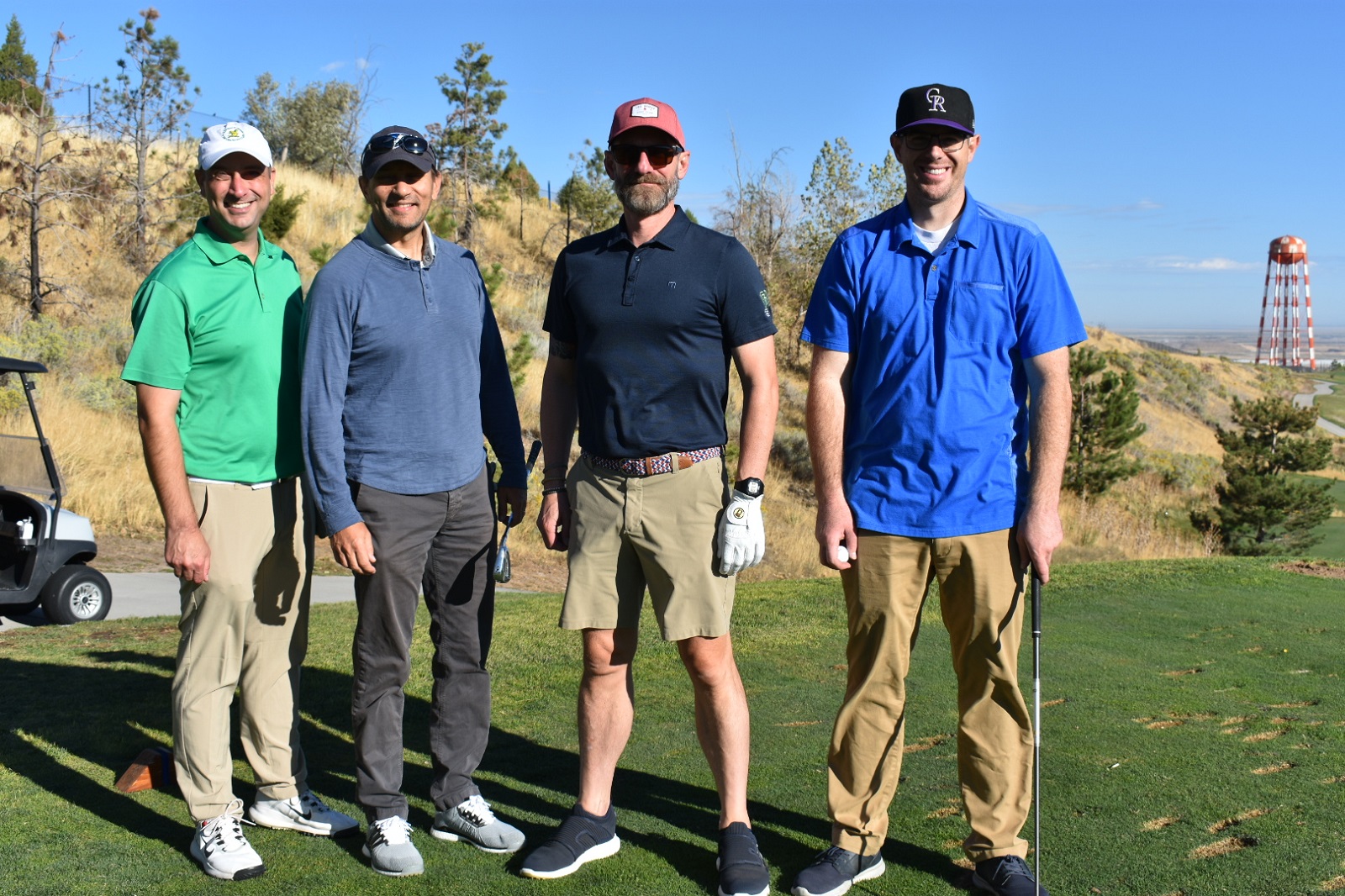 As part of its red carpet concierge-level approach to economic development assistance, West Valley City Economic Development & RDA relishes bringing stakeholders together at the table. But in a place as gorgeous as the Salt Lake Valley, sometimes you have to take matters out of the conference room. As a "thank you," WVC Economic Development & RDA hosted the WVC RDA Business Golf Classic on September 21, 2022, at the Ridge Golf Club.
"This is an appreciation event for our business partners," said Nate Webster, Economic Retention Specialist at WVC Economic Development & RDA. "It's a chance to bring developers, brokers, business owners, and leaders together to network and become more acquainted with each other, but especially with our team members."
"I once read an article that stated the benefit of taking business relationships outside of the office is 'We Need It," continued Webster. "So many benefits come from meeting outside the office. It creates an encouraging environment where communication, ideas, and solutions can really come together effortlessly. These times also create ownership and value and build stronger relationships where both parties feel they have a partner to build a great future. This fostering of connections and partnerships has been what some would say is our 'secret sauce' and makes West Valley the best place to do business."
The fantastic setting just made things even better. "We have two of the best golf courses in the valley, and we love to show them off," said Webster. "The weather was perfect for golf: warm, sunny, and no wind! We had a full tournament with more than 120 business partners making 30+ teams."
"This was our second year, and we are excited to continue to host it annually," said Webster. "We are already scheduled for September 20, 2023, and personal invitations will be distributed to business leaders."
The feedback from the participants paints an even broader picture.
This course is amazing! Had no idea this was a West Valley City course, let alone a public course, given its condition. The food at the end of your tournament was the best meal we have had at a tournament, and we play in a lot of tournaments. – University of Utah Corporate Sponsorship, Advertising and Marketing
I loved the format of the tournament. May have been the best tournament I have played in all year! – Jacobsen Construction
We are so excited to be coming to West Valley City. It will be awesome to be between these two great golf courses in West Valley. We will definitely be hosting our tournaments at the courses here. The Ridge course had a very personal feel. – University of Utah Hospital
I hope we would hold our tournament at this course. I spoke with the staff, and they made me feel like I was a member of "The Ridge Club." You do not get this at many municipal golf courses. The course was in amazing shape. I had to hit in one of your bunkers that had to have just been redone because it was awesome to play out of — real sand and not concrete. – Visit Salt Lake City
This course is our neighbor, and we never played it. This is an amazing course, and we will start playing here more often rather than driving past it. – Hexcel
This tournament was the best ever. The format was amazing, and we finished in about four and a half hours; I hate long tournaments! Amazing. Oh, and the people at your course were the best ever, from taking us to the range to getting us started. And can I just say, the best meal I have ever had at a golf tournament! – All Star Entertainment and Pins & Ales
The management team for Nusano, a company coming to West Valley but still in the building process, were inspired by the tournament and the project assistance they have received from WVC Economic Development and RDA to ask, "What can we do for West Valley City and the community?"
West Valley Economic Development & RDA is already looking towards its next tournament. "We will be hosting a golf fundraiser benefiting our Hometown Scholars Program on May 11, 2023, at Stonebridge Golf Club," said Webster. "Our business partners can come together again for a great cause."
The Hometown Scholars Program developed out of a partnership between West Valley City and the Eccles School of Business to provide financial scholarships, housing, and internships to first-generation students from West Valley City who attend the University of Utah.
"When I became involved in the program, we had about 36 students," said Webster. "We have now grown to over 60+ students." This program is supported by West Valley City as well as our business community. For those who would like to participate, they can contact Nate Webster at 801-232-0319 or nate.webster@wvc-ut.gov for sponsorship opportunities and participation. Space is limited, but donations are not!"
"Jerry Weintraub once said, 'Relationships are the only thing that matter in business and in life.' This statement is so true among our team of superheroes. It is the relationships our team has with the business community that continue to make West Valley City the location of choice to live, work, and play."
Contact West Valley Economic Development & RDA to discover why our City is perfect for your business and family. Call 801-963-3345 or email us. Follow us on LinkedIn and Facebook to see our recent projects.
Set in serene West Valley City, the Ridge Golf Club offers a course designed for all players with multiple elevation changes and a balanced mixture of risk/reward holes. Five sets of tee boxes create a course that anyone can enjoy. The Ridge is a frontrunner in the corporate and charity golf tournament market; the type of full-service venue where tournament planners compete for prime dates for their events.
The scenic gem located along the Wasatch Front offers a course filled with enticing challenges, including a long par four with a green fronted by water and plenty of sand and water hazards. The club hosts the annual Stonebridge Amateur tournament and is available for special events and company tournaments.