Your Guide to the Best Live Concerts in West Valley City, Utah: Unforgettable Musical Experiences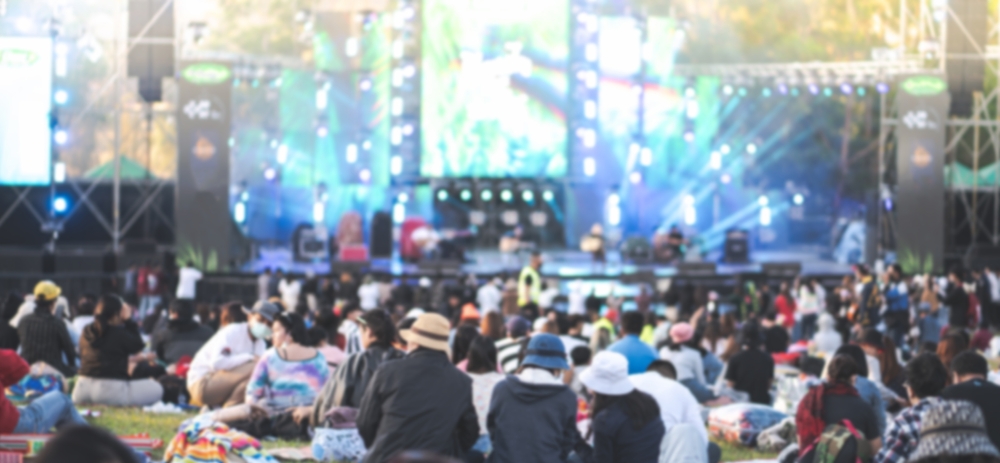 Are you ready to immerse yourself in the captivating world of live music? Look no further than West Valley City, Utah, where a dynamic music scene awaits you. From intimate venues to large outdoor amphitheaters, this guide will take you on a musical journey through the concerts set to rock this thriving city.
Unveiling the Hottest Concert Venues in West Valley City, Utah
With summer around the corner, West Valley City, Utah is ready for another year of unforgettable live performances. Concert venues like the USANA Amphitheatre, Maverik Center, and the Utah Cultural Celebration Center Outdoor Amphitheater are bringing talent like never before. Whether you prefer an intimate setting or a grand stage, this section will introduce you to the hottest spots in town. Get ready to experience stellar acoustics, energetic crowds, and unforgettable performances that will leave you craving more.
Discover the Active Music Scene in West Valley City, Utah
If you're looking for an outdoor scenic setting, look no further than The USANA Amphitheatre. The Amphitheatre stands tall as a premier outdoor concert venue. With its state-of-the-art sound system and ample seating capacity, this iconic Amphitheatre attracts local talents and renowned artists, delivering unforgettable shows beneath the open sky. Here's the lineup for this summer.
Wednesday, June 28: Charlie Puth
Thursday, July 6: Nickelback
Friday, July 7: Fall Out Boy
Sunday, July 9: Slightly Stoopid and Sublime with Rome wsg Atmosphere, The Movement
Tuesday, July 11: Snoop Dog, Wiz Khalifa, Too $hort and More
Thursday, July 13: Take Back Your Life Tour – Presented by KBER 101 Bearfest
Thursday, July 20: 3 Doors Down
Tuesday, August 1: The Smashing Pumpkins
Thursday, August 3: The Offspring With Sum 41 and Simple Plan
Friday, August 4: Luke Bryan
Sunday, August 6: Yellowcard
Monday, August 7: GHOST and Amon Amarth
Tuesday, August 8: Foo Fighters
Friday, August 11: Dierks Bentley: Gravel and Gold Tour
Friday, August 18: 103.5 The Arrow Presents Foreigner
Friday, August 25: Mudvayne
Tuesday, August 29: Pantera
Friday, September 1: Mastodon & Gojira w/ Lorna Shore
Saturday, September 2: Jelly Roll
Sunday, September 3: The Lumineers

If you're looking for a larger-than-life indoor concert experience, the Maverik Center is the place to be. As West Valley's preeminent indoor arena, this modern venue has witnessed electrifying performances by global superstars. From pop sensations to iconic bands, the Maverik Center offers an unforgettable experience with its massive stage, cutting-edge technology, and capacity to accommodate thousands of enthusiastic fans. Here is the lineup for this summer.
Friday, July 7: Bryan Adams
Wednesday, July 19: The Avett Brothers
Friday, July 21: 50 Cent
Friday, July 28: Alicia Keys
Friday, August 11: Grupo Frontera
Tuesday, October 10: Billy Stings

The Utah Cultural Celebration Center Outdoor Amphitheater has a welcoming atmosphere and superb acoustics that offer a unique experience that brings you closer to the artists. There is something for everyone, with concerts featuring the Utah and West Valley Utah Symphony, Trio Los Charros, Soulistics, Coco Garcia Rumba Libre Band, and Smiling Souls.
Genres Galore: Discovering Musical Diversity in West Valley City, Utah
Whether you're a local resident or a visitor, West Valley City , Utah, provides a diverse range of concerts that cater to all musical tastes. Get ready to indulge in unforgettable melodies, dance to infectious beats, and create cherished memories at the concerts that make this city come alive with the sound of music.
"We are excited to continue to be a destination for big-name artists from all different genres of music," said Asset and Entertainment Director Andy Carroll. "West Valley City, Utah continues to be a hub for musical performances. Artists love visiting and playing here, for many big-name artists the city has become a mandatory stop on many tours."
West Valley City Economic Optimization Department
The centrality of West Valley City, Utah's second largest city, delivers exceptional convenience coupled with a desirable cost of living and economical cost of doing business. See what we can do to help you expand or advance your business today! Contact us at 801-963-3345 or follow us on LinkedIn and Facebook to see our City's recent projects.